Solo Presentation with the Galerie Noah Klink, Fiac 2019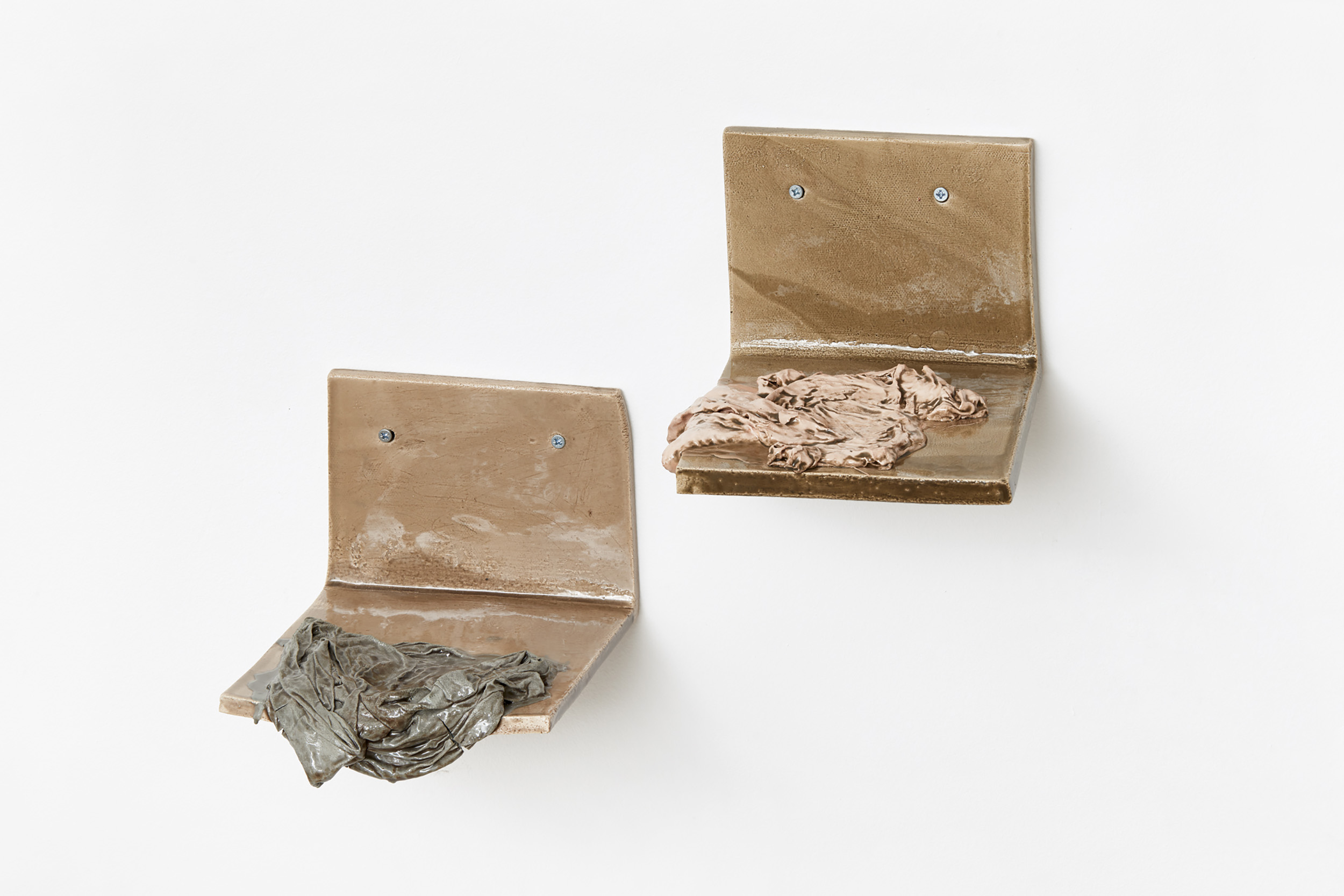 A series of wall sculptures, or "shelves," that are freed from their function and typical purpose. They become carriers for sensitive phenomena.



For FIAC 2021, Galerie Noah Klink is pleased to present Intrusive Thoughts, a new series of works by Charlotte Dualé.

In her work, Dualé channels the spiritual, ephemeral, and sensual qualities of structures originally set up to perform certain functions. Her mostly wall-based ceramics mimic elementary structures such as language, words, interior objects, or technical tools. Whilst adapting formal aspects and ordering principles of such structures, the objects eventually evade the servility coming with their mundane existence.

Resembling regular wall-based shelves, Dualé's latest works carry miraculous displacements in the form of deformed surfaces, unserviceable shapes, and cracking forms. Traces of human interactions with the objects, e.g. a handprint engraved in one of the surfaces, further add to the notion of a world in which the fantastic has been introduced to the trivial domestic.

Dualé fuels this vision by letting the objects become subjects themselves, retaliating from being attached to the wall and serving the sole purpose of carrying everyday objects. Thus becoming a surface for projections, the works carry traumas, nightmares, and dreams and form a medium to unload memory.

By arranging the objects in varying proximity to each other across the walls of the fair booth, Dualé evokes social structures, narratives and interactions among the single works and the groups they form, all which echo each other.