Installations view, Frac Champagne Ardenne, 2022, glazed ceramic, light bulb, 1000 x 27 cm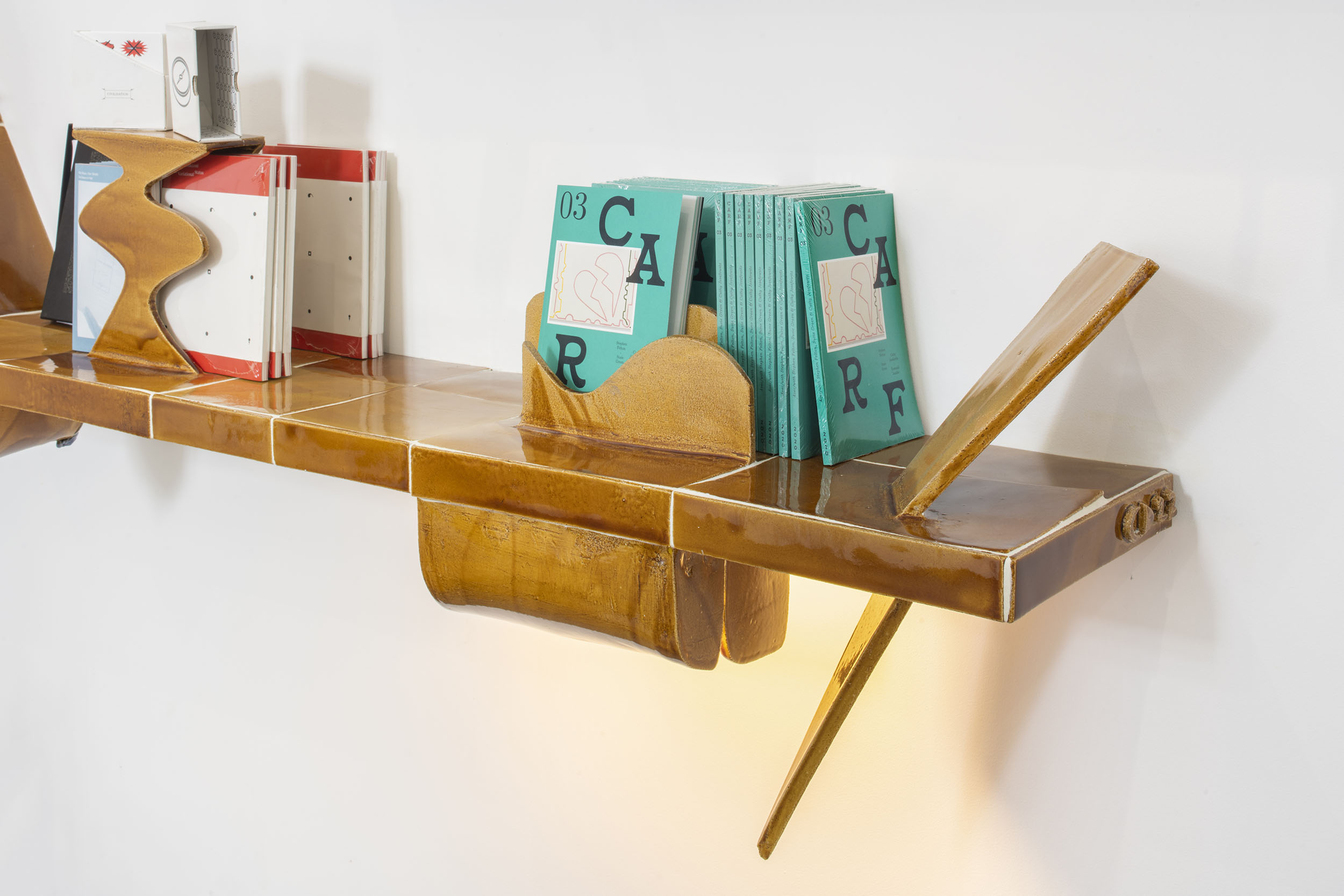 This project installed in the entry of The FRAC Champagne Ardenne and is composed of ceramic handmade tiles, with some of them featuring sculptural elements. Some of these tiles serve a functional purpose by displaying objects available in the museum's shop, such as books, art editions, objects, and postcards. Others are "purposeless" forms, devoid of a specific functional meaning.


This artwork serves as a support for other pieces and also functions as a standalone installation, acting as a stage for other artworks or as a scene that can remain empty. The shelf is not seen here solely as functional furniture, but as a source from which imagination can emerge—a space where things grow beyond their utility, like budding ideas that come to the surface.